Product Description
Hardcoat Type III aluminum anodizing is a coating frequently found on firearms and aircraft parts. It is a much thicker and harder coating than a standard anodize coating, and is not usually dyed. 
Standard dyed Type II anodize is generally around 0.75 - 1.0 mil (thousands of an inch) thickness. When Type III anodizing, thicknesses are between 2.0 - 2.5 mils. The pore structure of the anodized layer in Type III anodize is also much smaller than a Type II, which is why it is very difficult to dye (the dye can't enter the pores easily).
To achieve the small pore size, the anodize bath must be chilled down to 37-40 def F with the use of a chiller (not included).
Provides Excellent Electrical Insulation
C60-C70 Rockwell
Up to 10 times more durable than raw aluminum
Excellent Lubricity
Our Type III Anodizing System provides you with the tanks, chemicals and instructions to achieve a Type III coating. You must purchase the Sulfuric Acid and a Chiller. 
The system includes:
3 x 6 Gallon Tanks (Degrease, Desmut, Anodize). Rinse tanks not required if you use the rinse bottle included and rinse over the tanks.
1 x 8.5 Gal Enameled Tank (Sealing Step). Heat sealer to boiling on hot plate
4 lb Aluminum Degreaser Powder (Makes 6 Gallons)
3 Quarts Deoxidizer/Desmut (Makes 6 Gallons)
2 x 8" x 8" GP Plates
2 lb x Anodize Sealer (Makes 32 gallons total)
6 Feet Titanium Wire
Mist Suppressant
Rinsing Bottle
30 Amp/30 Volt Constant Current Rectifier
Requires 1.75 Gallons Battery Acid and an Aquarium Chiller capable of chilling 5 gallons to 37-40 deg F.
Care should be taken to secure all chiller piping to avoid acid spills.
Type III coatings of 2 mils can be achieved by anodizing at 6 amps per square foot for 2 hours. The rectifier included in this system will anodize parts up to 4 sq feet at 6 amps per square foot. 
Type III coatings will appear as a Dark Grey color. You could dye them with a black dye to be slightly darker, but they do not readily accept dye.
Recommended Skill Level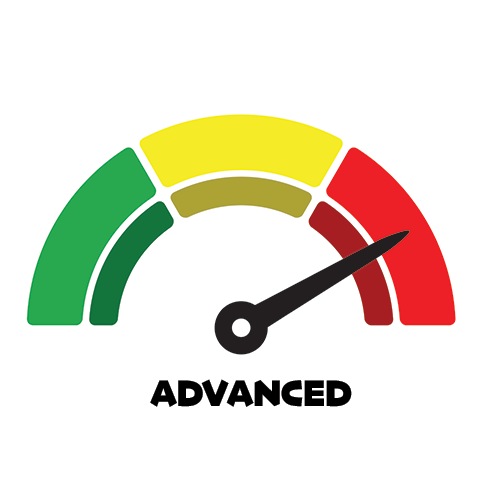 Advanced level products require multiple steps to achieve end results, such as conductive paints, or multiple cleaning steps. While many novice customers have used these products successfully in the past, we recommend some experience using easier processes before trying an advanced level product.
Safety Information
WARNING: Cancer or birth defects -
www.P65Warnings.ca.gov
Hazardous Shipping Info

GHS Info




SDS
Kits may contain more SDS than listed here. Contact us for details
Product Videos
Product Reviews
Important Information
Additional Equipment May Be Required
For Our Tank Plating Kits:
Copper Pipe for tank bar
Copper Wire to hang items
Small amount of electrical wire to make connections
DC Power Supply - Included In Some Kits. Check kit contents on web site
Optional Rinse Tanks (or rinse over the plating tanks with a water bottle)
Other minor household items may be required, such as gloves, water etc.
For Our Anodizing Kits:
DC Power Supply (Standard Kit Only)
1 Gal Battery Acid
Dyes (if desired)
Optional Rinse Tanks (or rinse over the plating tanks with a water bottle)
Other minor household items may be required, such as gloves, water etc.
Learn More Before Buying
You can purchase our Caswell Plating Manual and learn how to use the kits, before purchasing a kit. Simply Order Here. When you are ready to buy, we will discount the price of the kit.
Already Have Our Plating Manual?
If you are ordering a plating kit that contains our Plating Manual, and you already have our Plating Manual, you can remove it from all kits that contain it and save $30 per kit. Just use Coupon Code NOMANUAL in your Shopping Cart at checkout.