Product Description
A revolution in Small Scale Anodizing!
Provides a durable anodized surface - which can easily be dyed.
Simple to operate - Predictable consistent results
Low Current Density means – Inexpensive power source
Low Current Density means – No heat buildup in the tank
VERY dilute chemical requirement – Environmentally friendly
No fumes – SAFER in confined areas
Fully Expandable - Kits can be made bigger by obtaining larger plastic containers
Conforms to Mil Spec A 8625 F
Read How To Use This Product (PDF - 1.9MB) (These instructions are included in the manual)
View The Instructional DVD
Ask questions about this product on our anodizing forum
Kit does not contain immersion heaters. If you require heaters, please visit www.industrialelectricheating.com
Standard Kit Contains:
4 x 6 gal tanks with lids (12" diam x 14" deep)
2 x 8.5 gal enamel tank with lid for dying and sealing - place on hot plate to heat
Glass Thermometer
1 x Rinsing Sprayer
1 pack Mist Balls
1 x 4oz Mist Suppressant – treats 48 gals of Anodizing Solution
1 x 1lb Anodizing Sealant – makes 8 gallons
1 x 2lb Aluminum Degreaser – makes 3 gallons
2 x 1 qt De-oxidizer – makes 4.5 gallons
2 x 8" x 8" GP Plates
1 x Agitator Pump
6 x Aluminum Strips (1 for tank bar, 5 for testing)
2 x 1lb Anodize & Chrome Stripper - Makes 6 Gal
1 x Color Wheel
The Caswell Plating Manual
Requires 1 gallon Battery Acid – not supplied
| | |
| --- | --- |
| | At this stage of the process the film has microscopic pores (see picture left) which have to be sealed (or 'fixed') by dipping the part into sealer for 15 minutes. The part may be colored prior to boiling by simply soaking in our range of professional anodizing dyes. An almost infinite range of colors can be produced by mixing the dyes together. |
| | |
| --- | --- |
| The most exciting part of aluminum anodizing, is without doubt, experimenting with the amazing array of colors and effects one can produce, with a little practice and skill. The metal can be pretreated in a variety of ways, polished, scratch brushed etc., the anodize film grown, and then the colors applied prior to sealing the anodize surface, permanently locking the colors into the metal. The system is ideal for paint ball guns, model aircraft parts, and prototype work. The manual and DVD discuss the numerous techniques for dyeing, including multicolor, 'splash' dyeing, silk screen printing, air brush spraying etc. | |
| | |
| --- | --- |
| | Each kit is supplied with a color wheel. Dyes can be mixed together to create a host of different colors. The dyes are in concentrated liquid form, a 4oz bottle makes up 2 gals of ready to use dye. To make up different colors, we suggest that you make up the colors to the correct dilution first, then take a quantity of each dye and blend them together. A color chart can be seen here. |
Anodized aluminum has a very durable surface that is unaffected by weather and many chemicals. The surface will resist high temperatures, even a blowtorch, for short periods.

The issue of safety whilst anodizing is addressed by the use of plastic fume balls and a chemical mist suppressant, both of which float on the surface of the anodizing tank. During operation, no dangerous fumes are evident. Anodize Fume Suppressant may also be used on any sulfuric acid electro-stripping or etching tanks.
Don't rely on mist suppressants entirely, they ALL break down eventually. Fume balls are permanent and they help control heat loss & evaporation, maintaining a more even tank temperature. Don't settle for kits that don't come with fume balls.
Anodizing Sealant. This is the product the commercial anodizers use. Add only 1 oz per gal of distilled water, and heat to boil for 15-20 mins. 1lb pack makes 16 gals solution.
Aluminum De-Oxidizer & De-Smut. This is the product the commercial anodizers use, a liquid concentrate, added to distilled water, to make a pre-anodize dip which de-smuts, removes unwanted materials such as copper, silicone & magnesium and prepares the metal for immediate anodizing. This is useful on alloys prone to smutting when placed into the anodizing tank. (Usually found on many Japanese motorcycle parts.) Aluminum De-Oxidizer & De-Smut is a chrome-free liquid de-oxidizer for a wide range of alloys. It operates at room temperature and is also an excellent de-oxidizer for aluminum alloys prior to chromating.
Anodize & Chrome Stripper is a super fast commercial grade stripper. It outperforms all others in speed and quality. Does not attack the aluminum. 1 lb makes 3 gallons.
A reliable source of high quality battery acid can be obtained from NAPA AUTO STORES. See NAPA Online for a store near you.
Battery acid makes up ALL types of anodizing baths (just add distilled water). No need to carry different solutions for different anodizing tasks.
Buying quality battery acid locally saves shipping hazardous materials and HAZMAT charges. It costs next to nothing, so much larger setups can be produced at minimum cost, and if you contaminate the tank, it is inexpensive to replace, unlike pre-made solutions.
Contains Hazardous Goods. Shipping restrictions apply. Ground shipping only to the Continental USA. Please call +1 315 946 1213 or contact us for rates to other locations.
Recommended Skill Level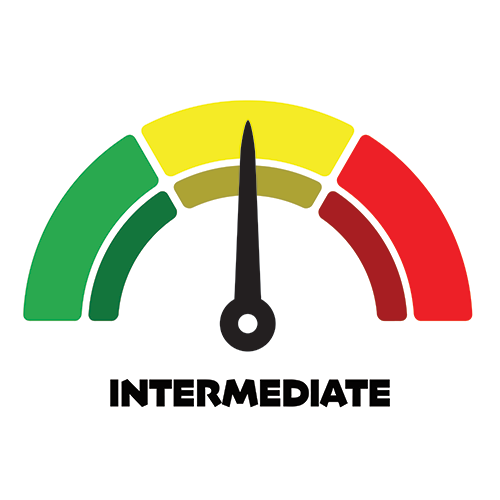 Intermediate level products require some extra work before use, or multiple steps to achieve end results. Intermediate level products can certainly be used by novices, but extra time, patience and research will greatly help get great results.
Safety Information
WARNING: Cancer or birth defects -
www.P65Warnings.ca.gov
Hazardous Shipping Info

GHS Info




SDS
Kits may contain more SDS than listed here. Contact us for details
Product Reviews
Overall this was a good kit but it was disappointing the amount of things that needed upgraded immediately so it would work. Example the lead plates are so small when you attach them to the sides of the bucket like the video, and with the supplied about of chemicals the lead plates barely touch the water, so you have to buy cheap 12" plates on amazon. I imagine most people who purchase this kit have watched the caswell youtube video 100 times like I did. It was very confusing and concerning when almost none of the mixing ratios matched from the instruction manual, to the video, to the actual product packaging. So you end up guessing. My results turned out great and I'm still glad I made the purchase. The water pump was also kinda junk. There are no heaters included and I think its understood that you would just use your stove top. But I found a good feed trough heater for horses that worked great for the desmutting on amazon for the perfect temperature..

perfect starter kit for that do it your-selfer in all of us.

The results are really amazing. Add your favorite dye and your ready to go.

Great Kit, excellent results

First time out of the box, I got great results.

Really has everything you need. First test batch came out great so moved on to real items. Everything coming out very nice.

Helped my friend use this last week, and its superb

Easy, Professional Results

Everything included except the power supply (which we had). Watched video and read book, set up tanks as instructed, and did the test part. It came out as expected, did our first batch of production parts yesterday and they are beautiful. I don't know why we have been sending the parts out all these years! Caswell needs to make a deal with Servi-sure to offer 5 gal racks and clips for a one stop shop. Thanks for the quality product!

Overall I am satisfied. However, I did have a couple of issues. The 2000W heated was faulty, but to your credit you replaced it immediately. Also the agitator does not work well, and I think I will need to find something to replace it with.
Important Information
Additional Equipment May Be Required
For Our Tank Plating Kits:
Copper Pipe for tank bar
Copper Wire to hang items
Small amount of electrical wire to make connections
DC Power Supply - Included In Some Kits. Check kit contents on web site
Optional Rinse Tanks (or rinse over the plating tanks with a water bottle)
Other minor household items may be required, such as gloves, water etc.
For Our Anodizing Kits:
DC Power Supply (Standard Kit Only)
1 Gal Battery Acid
Dyes (if desired)
Optional Rinse Tanks (or rinse over the plating tanks with a water bottle)
Other minor household items may be required, such as gloves, water etc.
Learn More Before Buying
You can purchase our Caswell Plating Manual and learn how to use the kits, before purchasing a kit. Simply Order Here. When you are ready to buy, we will discount the price of the kit.
Already Have Our Plating Manual?
If you are ordering a plating kit that contains our Plating Manual, and you already have our Plating Manual, you can remove it from all kits that contain it and save $30 per kit. Just use Coupon Code NOMANUAL in your Shopping Cart at checkout.