Product Description
Titanium, Niobium and Other Reactive Metals Anodizing System
Titanium and Niobium can be anodized to create a myriad of colors, rainbow effects and other creative colored patterns simply and easily with our kit.
The metal is cleaned with the included degreaser, rinsed in water, then placed into the drain safe and non hazardous anodizing solution.
A stainless steel cathode is used and attached to the negative terminal of the high voltage power supply. The part being anodized is attached to the positive terminal.
By varying the DC voltage between 20 and 120 volts, using the supplied masking tape to mask off certain areas on the part and slowly removing and re-inserting the part into the bath, an unlimited amount of colors and patterns can be achieved.
Also, with the included pen wands, spot anodizing can be done to allow you to hand draw patterns onto these metals.
NOTE: This kit will only work on Titanium, Niobium, Tantalum and other Reactive Metals. It will not anodize aluminum, stainless or other metals.
The kit includes:
120V, 1 amp DC Power Supply. 120V AC Input, 50/60hz with 3 Prong US Grounded Plug and 3 Leads
2 Gallon HDPE Tank and Lid
1 lb Titanium Anodizing Powder (Mix with 1 gallon distilled water)
1 Pint Liquid Degreaser
4" x 8" Stainless Steel Cathode
Anti Spark Protector Mesh for cathode
Roll of Masking Tape (2" wide x 72 Yards Long)
Titanium Hanging Wire
3 Pen Wands with Fine, Dome and Angled Tips
Protective Gloves
Instruction Sheet
CAUTION: This kit operates at high voltage and low amperage. High Voltages can be lethal. Read all safety precuations before use. Power Supply should be plugged into a GFCI outlet and all normal high voltage protective measures must be observed. GFCI outlets provide some measure of protection, but are not foolproof.
Additional items possibly required:
Distilled water for mixing and rinsing
Electrical Tape for insulating connections
GFCI outlet or plug in GFCI (available at DIY stores)
Small knife for cutting masks

Recommended Skill Level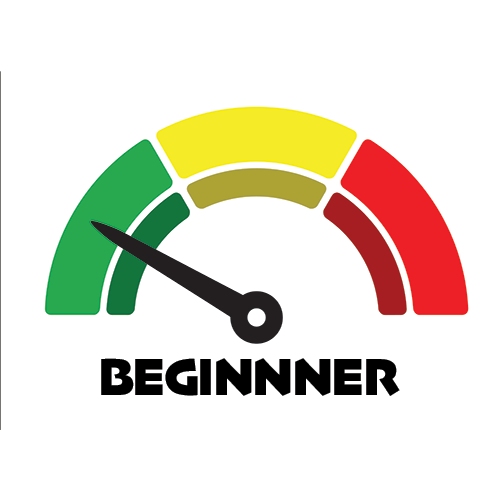 Beginner level products can and should be used by anybody, including those who consider themselves not crafty, handy or hands on. Most beginner level products can be used out of the box and can expect results within minutes. It is always important to read the product instructions and description on the web site before use, for example, nearly all of our plating kits require a polished and clean surface before plating.
Safety Information
GHS Info


SDS
Kits may contain more SDS than listed here. Contact us for details
Product Videos
Product Reviews
Important Information
Additional Equipment May Be Required
For Our Tank Plating Kits:
Copper Pipe for tank bar
Copper Wire to hang items
Small amount of electrical wire to make connections
DC Power Supply - Included In Some Kits. Check kit contents on web site
Optional Rinse Tanks (or rinse over the plating tanks with a water bottle)
Other minor household items may be required, such as gloves, water etc.
For Our Anodizing Kits:
DC Power Supply (Standard Kit Only)
1 Gal Battery Acid
Dyes (if desired)
Optional Rinse Tanks (or rinse over the plating tanks with a water bottle)
Other minor household items may be required, such as gloves, water etc.
Learn More Before Buying
You can purchase our Caswell Plating Manual and learn how to use the kits, before purchasing a kit. Simply Order Here. When you are ready to buy, we will discount the price of the kit.
Already Have Our Plating Manual?
If you are ordering a plating kit that contains our Plating Manual, and you already have our Plating Manual, you can remove it from all kits that contain it and save $30 per kit. Just use Coupon Code NOMANUAL in your Shopping Cart at checkout.