Product Description
Casweld™ PM Soldering Rod
350°F Melting Rods For Pot Metal and Thin Aluminum
4 Rod Kit (1/8" x 18") & 2 oz Flux
NOW REPAIR POT METAL PARTS BEFORE PLATING WITHOUT DRILLING OR PUTTIES
Perfect for:
Joining and Repairing Pot Metal, Zinc Die Cast Parts, Lead and all white metals. Joins dissimilar metals together, like copper to ferrous metal, or steel to aluminum.
Aluminum Tube & Radiators
Sheet Metal
Joining Dissimilar Metals
Filling Pits In Pot Metal
Can Be Plated With Our Flash Copper Directly
Can Also Be Used On Anodized Aluminum
CASWELD™ PM, with a low temperature melt of 350°F, is your best solution for the repair of most mixes of Pot Metal. Because this temperature is far below the 780°F melting point of Pot Metal, there is little chance of damage to precious parts, unlike welding, where the rod and the subject need to be the same temperature, CASWELD™ PM uses soldering sources of heat like a propane torch.
Can be plated, powder coated, polished, filed, ground, drilled etc.
Tensile Strength: up to 20,000 PSI (145 MPa)
Electrical Conductivity: Good
Corrosion Resistance: Good
Color Match: Very Good on Aluminum
Soldering Techniques:
Joint area should be thoroughly cleaned. Best results are obtained when maintaining a joint clearance of no more than .006". The entire joint area should be completely covered with Casweld PM Flux. Heat part indirectly with a soft flame being careful not to burn the flux. Do not heat the rod. As soon as flux starts to bubble, dip solder into flux and transfer it to joint. Continue heating until solder flows through the entire joint. Allow to cool slowly. Flux residue can be removed with hot water and stiff brush.
If there is extensive pitting, it is advisable to plate with
Flash Copper
before carrying out this repair. This will ensure all areas are protected.
MADE IN THE USA

Recommended Skill Level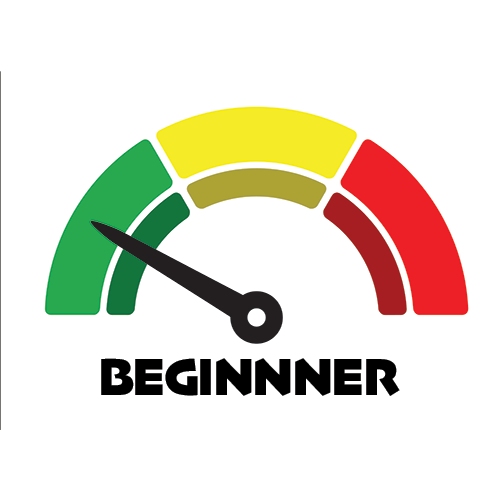 Beginner level products can and should be used by anybody, including those who consider themselves not crafty, handy or hands on. Most beginner level products can be used out of the box and can expect results within minutes. It is always important to read the product instructions and description on the web site before use, for example, nearly all of our plating kits require a polished and clean surface before plating.
Safety Information
WARNING: Cancer or birth defects -
www.P65Warnings.ca.gov
GHS Info



SDS
Kits may contain more SDS than listed here. Contact us for details
Product Videos
Product Reviews
Incredibly easy to use and gets great results. The repair appears to be permanent so far. I used it to repair a pot metal door handle on my classic car. Sanded it down after joining and then plated it with Caswell's Flash Copper Kit.
Important Information
Additional Equipment May Be Required
For Our Tank Plating Kits:
Copper Pipe for tank bar
Copper Wire to hang items
Small amount of electrical wire to make connections
DC Power Supply - Included In Some Kits. Check kit contents on web site
Optional Rinse Tanks (or rinse over the plating tanks with a water bottle)
Other minor household items may be required, such as gloves, water etc.
For Our Anodizing Kits:
DC Power Supply (Standard Kit Only)
1 Gal Battery Acid
Dyes (if desired)
Optional Rinse Tanks (or rinse over the plating tanks with a water bottle)
Other minor household items may be required, such as gloves, water etc.
Learn More Before Buying
You can purchase our Caswell Plating Manual and learn how to use the kits, before purchasing a kit. Simply Order Here. When you are ready to buy, we will discount the price of the kit.
Already Have Our Plating Manual?
If you are ordering a plating kit that contains our Plating Manual, and you already have our Plating Manual, you can remove it from all kits that contain it and save $30 per kit. Just use Coupon Code NOMANUAL in your Shopping Cart at checkout.