Product Description
Caswell Mega Black™ Blackening Kit
Deeper, Darker Finish
Can Be Shipped Worldwide and by Air
Room Temperature Blackening Of Steel
No Dangerous Fumes Or Corrosive Chemicals
Our NEW Caswell Mega Black™ is the most advanced blackening system for steel on the market today. It produces a darker finish than our standard Black Oxide process and can be shipped worldwide without Dangerous Goods fees.
Mega Black™ works on cold and hot rolled carbon steels, alloy steels, tool steels, as well as cast iron, forged steels and powdered metal...even A2 tool steel.
It does not work on Stainless Steel.
Parts to be blackened must be clean and free of rust or scale. Our SP-Degreaser can be used as a cleaner. Our Pickle #4 can be used to remove rust and scale.
Steps to Blacken parts:
Remove rust and clean parts thoroughly. Never use cleaners like lacquer thinner or alcohol. Only use detergent based cleaners, like our SP-Degreaser. Perform a water break test.

Mix the Mega Black™ concentrate at 10% with distilled water. 1 pint of Mega Black™ makes 1.125 gallons of blackening solution

Immerse for 2-3 minutes, to a maximum of 5 minutes

Rinse in distilled water then seal with our Caswell Sealer, a water based acrylic sealer.
Kits Include:
Caswell Mega-Black™ Concentrate

Caswell Sealer - water based acrylic sealer

2 x HDPE Plastic Tanks & Lids

Instructions
Caswell Mega Black™ can also be brushed or swabbed on. It can be used at full strength, 50% for a slower reaction or at the standard 10% strength. We recommend testing on some sample pieces to determine the best reaction time and mix for your project.
Coverage is approx 300 square feet per gallon of concentrate when used in an immersion setup.

Recommended Skill Level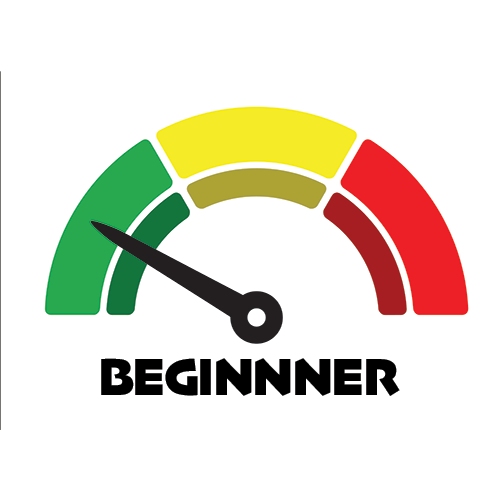 Beginner level products can and should be used by anybody, including those who consider themselves not crafty, handy or hands on. Most beginner level products can be used out of the box and can expect results within minutes. It is always important to read the product instructions and description on the web site before use, for example, nearly all of our plating kits require a polished and clean surface before plating.
Safety Information
GHS Info

SDS
Kits may contain more SDS than listed here. Contact us for details
Product Videos
Product Reviews
Important Information
Additional Equipment May Be Required
For Our Tank Plating Kits:
Copper Pipe for tank bar
Copper Wire to hang items
Small amount of electrical wire to make connections
DC Power Supply - Included In Some Kits. Check kit contents on web site
Optional Rinse Tanks (or rinse over the plating tanks with a water bottle)
Other minor household items may be required, such as gloves, water etc.
For Our Anodizing Kits:
DC Power Supply (Standard Kit Only)
1 Gal Battery Acid
Dyes (if desired)
Optional Rinse Tanks (or rinse over the plating tanks with a water bottle)
Other minor household items may be required, such as gloves, water etc.
Learn More Before Buying
You can purchase our Caswell Plating Manual and learn how to use the kits, before purchasing a kit. Simply Order Here. When you are ready to buy, we will discount the price of the kit.
Already Have Our Plating Manual?
If you are ordering a plating kit that contains our Plating Manual, and you already have our Plating Manual, you can remove it from all kits that contain it and save $30 per kit. Just use Coupon Code NOMANUAL in your Shopping Cart at checkout.