Product Description
Blacken Steel Or Iron Parts At Room Temperature
This new technique was developed by the commercial gun blue manufacturers as a more environmentally friendly system than the commonly used hot application. Parts requiring blackening are simply placed in the liquid at room temperature, no electrical power is required.
1.25 Gallon Kit Contains:
1 Pint Black Oxide Concentrate (makes 1.25 gal)
2 x 1 Quart Sealer (Choose Penetrating Sealer For Oily Finish or Caswell Sealer For Dry Finish)
2 x 2 Gal Plastic Tanks
Instruction Sheet
Free Technical Support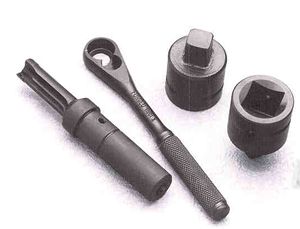 Convenient - Easy to do in house. No waiting for heatup of blackening solution. No waiting for the unpredictable return of parts from an outside vendor. Eliminates high outside vendor costs. Retain control of production and quality. Ideal for high volume or short runs. Works especially well for blackening large volume of small parts in a rotating barrel.
Higher Productivity - Parts can be blackened in two minutes vs 15 to 30 minutes for hot oxide. Normally twice the amount of parts can be blackened in the same amount of time as with hot oxide.
Controllable - Long bath life, blackening solution may be replenished indefinitely with periodic additions of fresh concentrate.
So easy to install and use that you can now economically apply a pleasing decorative, sales-appealing black corrosion-resistant finish on parts previously left unfinished.
Versatility - Blackens cast iron, forged steels, mild steels, hardened tool steels and powdered metal parts. No white salt bleedout as is common with hot oxide.
Dimensional Control - No heat distortion. No smutty rub-off as with other room-temperature blackening processes.
Energy Cost Saving - Blackening is done at room temperature vs hot oxide blackening done at 290°F.
Safety - Blackening solution uses odorless, mild water-dilutable chemicals that require no venting vs hot oxide. No hazardous caustic chemicals with fumes that present health hazards and no spattering of hot, skin-burning chemicals.
Low Maintenance - Longer Equipment Life - No expensive pollution control equipment.
Parts Coverage - 600 to 1200 sq. ft. of surface area blackened per gallon of concentrate.
How to achieve professional results in minutes:- Thoroughly clean the part to be blackened by either sandblasting, wire brushing, wire wool abrasive cleaning, or by scrubbing in 'VIM' or 'COMET' household abrasive cleaner. Make sure you have removed all rust, paint, oil and grease.
Immerse the part in the mixed Black Oxide Solution and swirl around for between 30 seconds and 5 minutes. Remove the part from the solution and rinse in fresh water.
Immediately brush on or dip into the Penetrating Sealant, and allow to soak in the liquid for 5-10 minutes. Shake off any excess and allow to dry thoroughly before handling. Penetrating Sealer imparts a slightly oily feeling to the parts. If a non-oily finish is desired, do not use the Penetrating Sealer after blackening, and instead use Caswell Sealer.
Black Oxide works on steel or iron parts only and will not blacken Stainless Steel - use Stainless Steel Blackener.
Some hardened and specialized steel alloys may blacken to a deeper black finish when activated using our Black Oxide Activator.
Contains Hazardous Goods. Shipping restrictions apply. Ground shipping only to the Continental USA. Please call +1 315 946 1213 or contact us for rates to other locations.
Looking for shipping options outside the USA? Check out our NEW Mega Black Blackening Kit.
Recommended Skill Level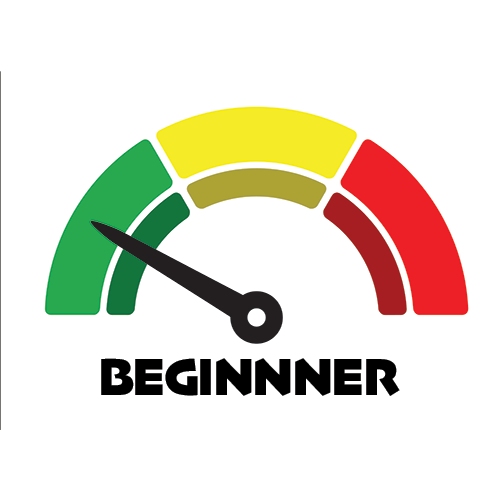 Beginner level products can and should be used by anybody, including those who consider themselves not crafty, handy or hands on. Most beginner level products can be used out of the box and can expect results within minutes. It is always important to read the product instructions and description on the web site before use, for example, nearly all of our plating kits require a polished and clean surface before plating.
Safety Information
WARNING: Cancer or birth defects -
www.P65Warnings.ca.gov
Hazardous Shipping Info

GHS Info




SDS
Kits may contain more SDS than listed here. Contact us for details
Product Reviews
Black Oxide Kit - 1.25 Gal

The Black Oxide is fast and easy ,just remember you are you are using chemicals so be careful.
Important Information
Additional Equipment May Be Required
For Our Tank Plating Kits:
Copper Pipe for tank bar
Copper Wire to hang items
Small amount of electrical wire to make connections
DC Power Supply - Included In Some Kits. Check kit contents on web site
Optional Rinse Tanks (or rinse over the plating tanks with a water bottle)
Other minor household items may be required, such as gloves, water etc.
For Our Anodizing Kits:
DC Power Supply (Standard Kit Only)
1 Gal Battery Acid
Dyes (if desired)
Optional Rinse Tanks (or rinse over the plating tanks with a water bottle)
Other minor household items may be required, such as gloves, water etc.
Learn More Before Buying
You can purchase our Caswell Plating Manual and learn how to use the kits, before purchasing a kit. Simply Order Here. When you are ready to buy, we will discount the price of the kit.
Already Have Our Plating Manual?
If you are ordering a plating kit that contains our Plating Manual, and you already have our Plating Manual, you can remove it from all kits that contain it and save $30 per kit. Just use Coupon Code NOMANUAL in your Shopping Cart at checkout.