Product Description
Plate 3D Printed Parts Easily
Plates over PLA, ABS, PVA, Nylon and More
Includes Highly Conductive Graphite Bearing Paint
Easily Create Professional Looking Metallic Parts At Home
Plates A Bright, Smooth Copper Plated Finish. Professional Grade Plating Chemicals Provide Professional Results
The Kit Includes:
1 Gallon Plating Tank And Lid (6" diameter)
4 fl oz Conductive Graphite Paint (covers approx 5 sq ft)
Bright Copper Plating Crystals (Makes 3/4 US Gal) - You need to supply 8 fl oz automotive battery acid (available at most auto parts stores including NAPA)
Industry Grade Copper Brightener and Leveler
2 Copper Anodes 
5 Amp Plating Recitifer (Plates Parts Up To 70 sq inches)
Bare Copper Wire To Hang Parts
Copper tank bar
1 sheet 600 grit wet and dry paper
Small paint brush
Rubber gloves
Instructions
If you add the optional Nickel or Copy Chrome™, you will also receive:
Extra tank
3/4 Gallon Plating Crystals (Nickel or Copy Chrome™)
Brightener
2 anodes (Nickel or Cobalt)
To plate onto 3D Printed Objects, first apply the conductive paint over the object and allow to dry. Inspect the item to ensure full coverage. An optional second coat of paint can be added to ensure coverage.
Lightly sand the item with the wet and dry paper to remove any glossy areas of paint, reduce roughness and expose the graphite.
Hang the item from the copper wire into the copper plating tank from the tank bar. Adjust the amperage on the power supply based on the surface area of the item. For example, a 1" cube will total 6 square inches in area. Use our Surface Area Calculator if you need assistance. Copper and nickel plating require 0.07 amps per square inch, so set the rectifier for 0.42 amps (6 x 0.07).
Plate for 20-60 mins with the copper. After plating, the copper finish can be sanded slightly or polished with buffing wheels and compound. 
If proceeding to Nickel or Copy Chrome™ plating, the part should be thoroughly degreased with Simple Green, Dawn soap, Soft Scrub or similar cleaners. Do not use alcohol or lacquer thinners.

Recommended Skill Level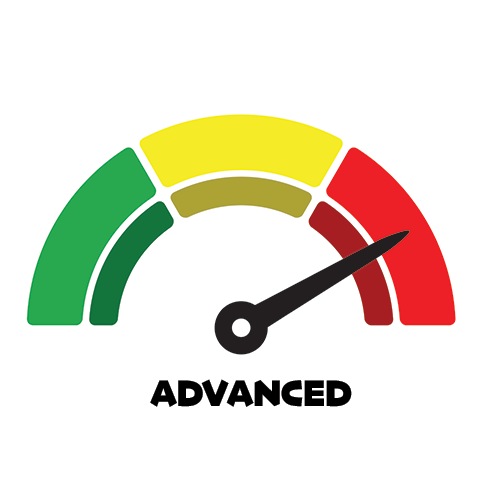 Advanced level products require multiple steps to achieve end results, such as conductive paints, or multiple cleaning steps. While many novice customers have used these products successfully in the past, we recommend some experience using easier processes before trying an advanced level product.
Safety Information
GHS Info


SDS
Kits may contain more SDS than listed here. Contact us for details
Product Videos
Product Reviews
Important Information
Additional Equipment May Be Required
For Our Tank Plating Kits:
Copper Pipe for tank bar
Copper Wire to hang items
Small amount of electrical wire to make connections
DC Power Supply - Included In Some Kits. Check kit contents on web site
Optional Rinse Tanks (or rinse over the plating tanks with a water bottle)
Other minor household items may be required, such as gloves, water etc.
For Our Anodizing Kits:
DC Power Supply (Standard Kit Only)
1 Gal Battery Acid
Dyes (if desired)
Optional Rinse Tanks (or rinse over the plating tanks with a water bottle)
Other minor household items may be required, such as gloves, water etc.
Learn More Before Buying
You can purchase our Caswell Plating Manual and learn how to use the kits, before purchasing a kit. Simply Order Here. When you are ready to buy, we will discount the price of the kit.
Already Have Our Plating Manual?
If you are ordering a plating kit that contains our Plating Manual, and you already have our Plating Manual, you can remove it from all kits that contain it and save $30 per kit. Just use Coupon Code NOMANUAL in your Shopping Cart at checkout.