Product Description
Organic Parts Plating Kit For Export
Plate Flowers, Shells, Insects and Other Organic Parts
Does Not Contain Any Hazardous Goods. Easy Shipping Outside the USA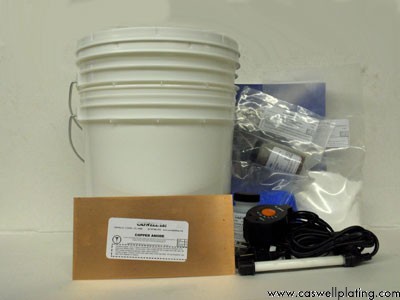 Have you ever wanted to electroplate flowers, leaves, butterflies, leather items or other organic parts? Now you can with the Caswell Organic Parts Plating Kit.
The kit contains the chemicals you need to make beautiful craft items. All you need to provide is one pint of automotive battery acid (30% sulfuric acid, available from most automotive parts stores), a DC power supply, an airbrush, some distilled water and a few other odds and ends, all easy available in most countries.
A small DC power source is required. A variable current unit is helpful, in the range of 3-5 amps. The Copper Plating System uses 0.07 amps per square inch of part area. If your item being plated is 6 sq inches, you would require 0.42 amps.
The steps to plate any organic parts are as follows.
Dip the part in the sealer solution for 30 minutes. Allow to dry. Dip again briefly and allow to dry.
Attach one or more bare copper wires to the part, long enough to hang into the copper plating solution from the tank bar.
Spray the shoe with Copper Conductive Paint, using an airbrush, and allow to dry.
Hang the part into the bright acid copper plating solution, attach a power supply, and plate for approx 1 hour. Remove and lightly sand down any rough spots. Continue plating for 3-5 hours, removing periodically and sanding down the rough spots. Remove and rinse the part.
You can now leave the items with a stunning bright copper plate, or go on to plate with nickel, gold, silver or any of our other plating kits or antiquing solutions.
The Kit Includes:
1 x 2 Gal Plastic Tank and Lid
1.5 Gallon Copper Crystals and Brighteners
2 x Copper Anodes
4 oz Copper Conductive Paint
1 Quart Caswell Sealer Concentrate
1 x Caswell Plating Manual
The copper plating tank operates at 70-80 deg F. Heaters are only required if plating in a cold environment.
The kit includes enough copper anodes to plate approx 40 sq ft of parts (1000's of small parts). Additional copper anodes can be purchased from us.

Recommended Skill Level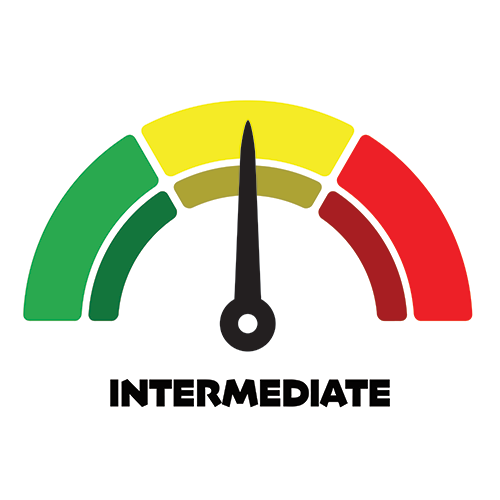 Intermediate level products require some extra work before use, or multiple steps to achieve end results. Intermediate level products can certainly be used by novices, but extra time, patience and research will greatly help get great results.
Safety Information
GHS Info


SDS
Kits may contain more SDS than listed here. Contact us for details
Product Videos
Product Reviews
Everything arrived early and was everything I was hoping it would be. Product is amazing and will definitely be ordering again really soon.
Important Information
Additional Equipment May Be Required
For Our Tank Plating Kits:
Copper Pipe for tank bar
Copper Wire to hang items
Small amount of electrical wire to make connections
DC Power Supply - Included In Some Kits. Check kit contents on web site
Optional Rinse Tanks (or rinse over the plating tanks with a water bottle)
Other minor household items may be required, such as gloves, water etc.
For Our Anodizing Kits:
DC Power Supply (Standard Kit Only)
1 Gal Battery Acid
Dyes (if desired)
Optional Rinse Tanks (or rinse over the plating tanks with a water bottle)
Other minor household items may be required, such as gloves, water etc.
Learn More Before Buying
You can purchase our Caswell Plating Manual and learn how to use the kits, before purchasing a kit. Simply Order Here. When you are ready to buy, we will discount the price of the kit.
Already Have Our Plating Manual?
If you are ordering a plating kit that contains our Plating Manual, and you already have our Plating Manual, you can remove it from all kits that contain it and save $30 per kit. Just use Coupon Code NOMANUAL in your Shopping Cart at checkout.