Product Description
Electroless Copper Plating Kit
Introducing a new, simple way to make non-metallic parts conductive. Easier to use than conductive paints. The Electroless Copper Plating Kit provides an even, consistent layer of copper, which can then be plated with Acid Copper for a thicker layer. 
Our Electroless Copper Plating Kit can also be used to plate thru-holes in Printed Circuit Boards (PCBs).
The system can operate at room temperature, or can be heated to 100 deg F for a slightly faster plating time. 
Can plate directly onto cleaned plastics, etched glass or epoxies. Includes an epoxy sealer for plating over porous items such as wood, leather, plants, rubber, or anything else you can imagine.
Four Easy Steps
Seal your part in epoxy and allow to cure. For plastics or glass, no need to seal. Simply clean with acetone and degreaser.
Immerse in Sensitizer for 2 mins and rinse
Immerse in Activator for 2 mins and rinse
Immerse in Electroless Copper for up tp 60 mins and rinse
The Electroless Copper system plates at 0.0002 inches per hour (5 Microns) and wil not plate beyond that thickness. For thicker copper layers, proceed to our Acid Copper Plating Kit after Electroless Copper plating.
Bath life is determined by the area and time of the part being plated. The system contains 0.5oz of copper per quart of solution. Each quart of solution will plate approx 50 sq inches at full thickness (0.0002" or one hour of plating time).
The Pint Kit Contains:
1 Glass Pint Beaker (for copper solution)
3 Plastic Pint Beakers (for sensitizer, activator and distilled water rinse)
8 fl oz Electroless Copper A
8 fl oz Electroless Copper B
16 fl oz Sensitizer
16 fl oz Activator
Caswell Sealpoxy Sealer - 12 fl oz kit
Instructions
Contains Hazardous Goods. Shipping restrictions apply. Ground shipping only to the Continental USA. Please call +1 315 946 1213 or contact us for rates to other locations.

Recommended Skill Level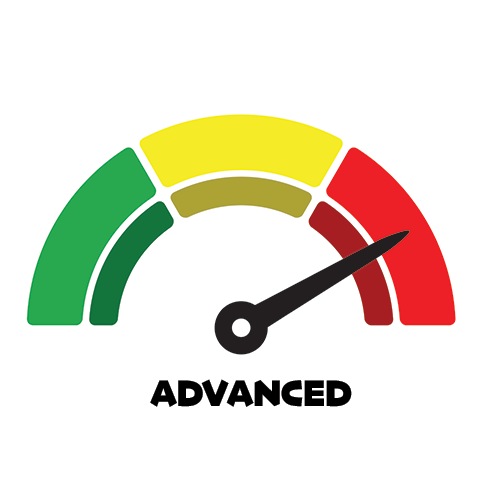 Advanced level products require multiple steps to achieve end results, such as conductive paints, or multiple cleaning steps. While many novice customers have used these products successfully in the past, we recommend some experience using easier processes before trying an advanced level product.
Safety Information
WARNING: Cancer or birth defects -
www.P65Warnings.ca.gov
Hazardous Shipping Info
GHS Info




SDS
Kits may contain more SDS than listed here. Contact us for details
Product Videos
Product Reviews
Important Information
Additional Equipment May Be Required
For Our Tank Plating Kits:
Copper Pipe for tank bar
Copper Wire to hang items
Small amount of electrical wire to make connections
DC Power Supply - Included In Some Kits. Check kit contents on web site
Optional Rinse Tanks (or rinse over the plating tanks with a water bottle)
Other minor household items may be required, such as gloves, water etc.
For Our Anodizing Kits:
DC Power Supply (Standard Kit Only)
1 Gal Battery Acid
Dyes (if desired)
Optional Rinse Tanks (or rinse over the plating tanks with a water bottle)
Other minor household items may be required, such as gloves, water etc.
Learn More Before Buying
You can purchase our Caswell Plating Manual and learn how to use the kits, before purchasing a kit. Simply Order Here. When you are ready to buy, we will discount the price of the kit.
Already Have Our Plating Manual?
If you are ordering a plating kit that contains our Plating Manual, and you already have our Plating Manual, you can remove it from all kits that contain it and save $30 per kit. Just use Coupon Code NOMANUAL in your Shopping Cart at checkout.