Product Description
24ct Gold Tank Plating Kits
Work safely with cyanide free gold to plate jewelry, flatware, baby shoes, flowers, bathroom fittings and much more.

Caswell 24ct Gold is ideal for immersion plating of larger items. For brush plating applications, please use our FastGold system.
Certainly, tank-plating gold requires much less supervision and effort than brush plating. 24Ct Gold plates @ 2 micro inches per minute using approx 3 volts. Plating time is 30-60 seconds, to provide a durable decorative finish.
An application of a Clear Lacquer or Collinite Wax over a plated item will increase its wear, reduce water spotting and enhance the gold's color.
Cyanide free solution eliminates the dangers of deadly poisoning from ingestion through the skin or from the production of cyanide gas.
The system operates with either stainless steel anodes, or 24 carat gold anodes. Gold anodes prolong the life of the solution, but are obviously very expensive, and are so small that they're only useful for tiny items, such as rings.
Caswell 24ct Gold will plate directly onto tin, copper, brass, bronze, nickel, silver and most lead free solders. Some alloys must be copper or nickel plated first. Steel must be nickel plated first.
Trying to match existing gold supplied by another company is difficult as shades may vary. (It is better to lightly recoat the old gold with a new layer)
The system contains 2 pennyweights gold per US Gallon of solution.
2 Gallon Kit Contains:
2 Gallons 24 ct Gold Solution
1 x 3.5 gal tank with lid
2 x Stainless Steel Anodes
The Caswell Plating Manual
Free Technical Support
NO HEATER INCLUDED

Recommended Skill Level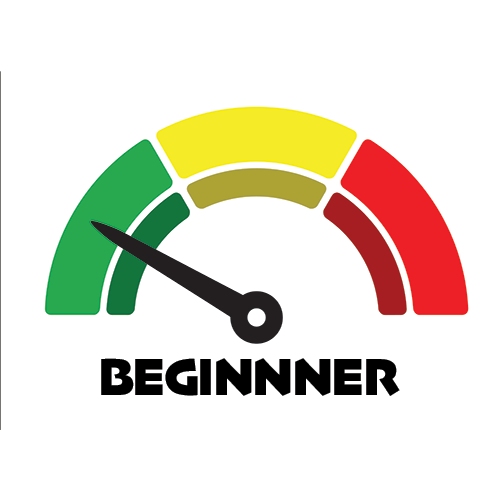 Beginner level products can and should be used by anybody, including those who consider themselves not crafty, handy or hands on. Most beginner level products can be used out of the box and can expect results within minutes. It is always important to read the product instructions and description on the web site before use, for example, nearly all of our plating kits require a polished and clean surface before plating.
Safety Information
WARNING: Cancer or birth defects -
www.P65Warnings.ca.gov
GHS Info

SDS
Kits may contain more SDS than listed here. Contact us for details
Product Videos
Product Reviews
Works great highly recommended

just what i was looking for

I use this and need this for my store . Works very well and I will be buy from here again
Important Information
Additional Equipment May Be Required
For Our Tank Plating Kits:
Copper Pipe for tank bar
Copper Wire to hang items
Small amount of electrical wire to make connections
DC Power Supply - Included In Some Kits. Check kit contents on web site
Optional Rinse Tanks (or rinse over the plating tanks with a water bottle)
Other minor household items may be required, such as gloves, water etc.
For Our Anodizing Kits:
DC Power Supply (Standard Kit Only)
1 Gal Battery Acid
Dyes (if desired)
Optional Rinse Tanks (or rinse over the plating tanks with a water bottle)
Other minor household items may be required, such as gloves, water etc.
Learn More Before Buying
You can purchase our Caswell Plating Manual and learn how to use the kits, before purchasing a kit. Simply Order Here. When you are ready to buy, we will discount the price of the kit.
Already Have Our Plating Manual?
If you are ordering a plating kit that contains our Plating Manual, and you already have our Plating Manual, you can remove it from all kits that contain it and save $30 per kit. Just use Coupon Code NOMANUAL in your Shopping Cart at checkout.