Product Description
The great new way to strip chrome from small parts
Now you can strip chrome off small parts without having to purchase a large stripping setup. Our Plug N' Strip™ kit will easily remove chrome layers from any part by simply plugging in the power supply, attaching the wand, dipping it in the solution and brushing over the part.
Note that this will only remove the thin layer of decorative chrome on small parts (under 10 sq inches). It will not remove the nickel or copper layers that are part of a Triple Chrome Plate, common on most decorative chrome plated items.
It is very useful if you want to remove the chrome layer and then replate with another metal, such as brass, bronze, gold, copper etc. This is because once the chrome layer is gone, which cannot be plated over, it exposes the nickel layer that is underneath the chrome, which can be easily plated with most other metals.
The kit features our regular 4.5V Plug N' Plate™ power supply, but with the connections reversed, so that the wand attaches to the negative lead, rather than the positive.
When stripping with the system, you will see a brownish stain appear on the bandage. This is the chrome being removed. You should continue to brush the part until no more brown appears on the bandage. It can be difficult to differentiate between chrome and nickel, so this is a sure way to know all the chrome is off. Change the bandage periodically so that you can keep checking.
If you do not see any brown on the bandage, it is likely that there is no chrome on the part at all and that you are probably looking at a nickel plate instead of chrome.
If you want to strip a Triple Chromed part down to bare metal, you will also need to strip the nickel and copper layers. We offer several strippers to do this, but you could also use abrasive methods such as grinding or sandblasting.
Plug N Strip™ Chrome Stripping Kit Contains:
1 x Plug N' Plate® 4.5V Power Supply (with connections reversed)
1 x 8oz Chrome Stripper
1 x SS Brush Stripping Wand
5 x Wand Bandage
1 x Instruction Sheet
Free Technical Support
Recommended Skill Level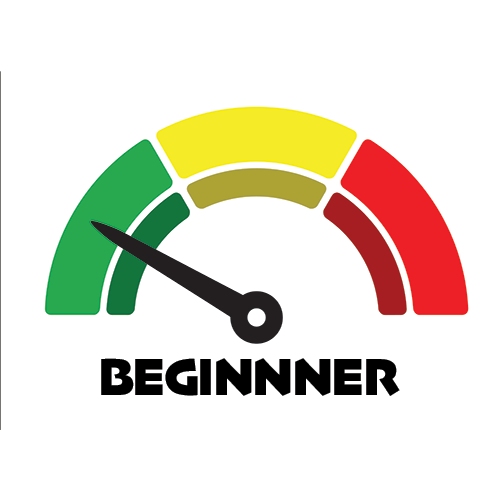 Beginner level products can and should be used by anybody, including those who consider themselves not crafty, handy or hands on. Most beginner level products can be used out of the box and can expect results within minutes. It is always important to read the product instructions and description on the web site before use, for example, nearly all of our plating kits require a polished and clean surface before plating.
Safety Information
Hazardous Shipping Info

GHS Info


SDS
Kits may contain more SDS than listed here. Contact us for details
Product Videos
Product Reviews
Important Information
Additional Equipment May Be Required
For Our Tank Plating Kits:
Copper Pipe for tank bar
Copper Wire to hang items
Small amount of electrical wire to make connections
DC Power Supply - Included In Some Kits. Check kit contents on web site
Optional Rinse Tanks (or rinse over the plating tanks with a water bottle)
Other minor household items may be required, such as gloves, water etc.
For Our Anodizing Kits:
DC Power Supply (Standard Kit Only)
1 Gal Battery Acid
Dyes (if desired)
Optional Rinse Tanks (or rinse over the plating tanks with a water bottle)
Other minor household items may be required, such as gloves, water etc.
Learn More Before Buying
You can purchase our Caswell Plating Manual and learn how to use the kits, before purchasing a kit. Simply Order Here. When you are ready to buy, we will discount the price of the kit.
Already Have Our Plating Manual?
If you are ordering a plating kit that contains our Plating Manual, and you already have our Plating Manual, you can remove it from all kits that contain it and save $30 per kit. Just use Coupon Code NOMANUAL in your Shopping Cart at checkout.