Product Description
Flash Copper™ Plating Kit
Improved Formula Provides Better Adhesion and Finer Plate
Plates directly on steel, copper, brass, stainless steel, zincated aluminum, tin, nickel, electroless nickel and sulfamate nickel as well as die-cast zinc surfaces - without a separate strike and without going in live. 
Compiles with specifIcations:
MIL-C-14550B
and
SAE-AMS-2418F
for copper plating
Eliminates the use of cyanide strike coats.
Eliminates the use of Pot Metal Primer on Zinc
Eliminates the use of Stainless Steel Activator
Eliminates the use of Nickel Strike on Steel prior to copper plating
Plates onto Lead and Pewter with the addition of Pickle #4.
Increases the bond of acid copper, Nickel and Copy Chrome™ to all substrates
Flash Copper™ is a unique alkaline electrolytic copper plating process with covering and throwing powers greater than cyanide copper.
Flash Copper™ is an outstanding pre-plate copper strike for bright nickel, acid copper, tin and solder plates. It is an excellent heat treat stop off plate and EMI shield.
It is also an excellent decorative finish for buttons, rivets, lighting fixtures and builders€™ hardware. The copper plate can be readily blackened or oxidized for a variety of attractive antiqued finishes.
There are no carbonates to be treated. It contains no strong chelators. It is supplied as a liquid concentrate, which is diluted with water.
Flash Copper™ produces a fine grained, smooth, dense and ductile copper deposit, which is nonporous and has excellent bonding properties. The throwing and covering power of the non-cyanide process is superior to cyanide processes. This is especially evident in barrel plating. It has uniform low current density distribution with excellent micro-throw.
The grain is smaller than cyanide copper, which increases the density of the deposit. This density provides excellent heat treat stop off and masking properties. The fine-grained Flash Copper™ deposit under nickel/chrome improves the overall corrosion resistance and helps to throw the nickel farther into the low current density areas.
Flash Copper™ produces a softer and more ductile deposit than cyanide or acid copper. The soft deposit imparts improved adhesion and corrosion resistance and greatly improved resistance to thermal shock. It has a high deposit purity and hence no out-gassing with subsequent brazing, soldering or vacuum operations.
Flash Copper™ is simple and inexpensive to use because it replenishes the copper in solution by dissolving the copper anode and here again it is a unique product with only one maintenance additive.
Flash Copper™ Benefits
One solution serves as both a strike and a plate bath.
Greater throwing power than acid copper
Eliminates the inherent dangers of cyanide in the work place and improves employee health and safety.
Flash Copper™ has excellent bath stability and high efficiency. The bath does not have to be dumped as with other baths due to breakdown products or iron buildup.
The bath is easily maintained by monitoring the pH and copper metal concentration.
It has a very wide operating window.
Flash Copper™ is supplied as a liquid concentrate, which is diluted with an equal amount of distilled water.
1.5 Gallon Kit Contains:
1 x 2 Gallon Plating Tank & Lid
Flash Copper™ Part A - 2 Quarts
Flash Copper™ Part B - 1 Pint
Flash Copper™ Part C - 1 Pint
2 x 4" x 8" Copper Anodes and bandages
The Complete Plating Manual
Free Technical Support
Because Flash Copper is usually used as a strike for other plating types, we do not include a degreaser. If you require a degreaser, you can order our SP Degreaser.

Recommended Skill Level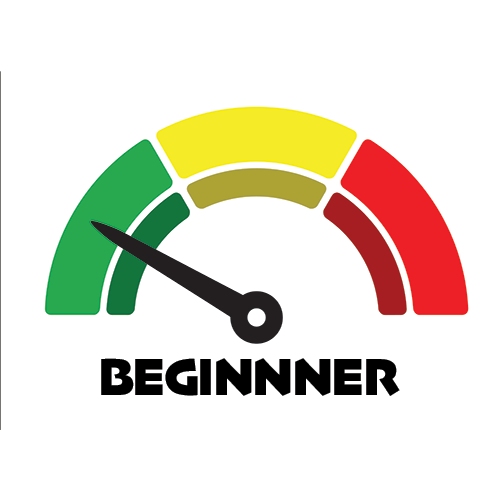 Beginner level products can and should be used by anybody, including those who consider themselves not crafty, handy or hands on. Most beginner level products can be used out of the box and can expect results within minutes. It is always important to read the product instructions and description on the web site before use, for example, nearly all of our plating kits require a polished and clean surface before plating.
Safety Information
Hazardous Shipping Info

GHS Info



SDS
Kits may contain more SDS than listed here. Contact us for details
Product Videos
Product Reviews
Great product and recommend

Easy and quick to set up. Does a nice job plating brass, steel and pot metal. Did not realize that the heater was not included and had to get an aquarium heater separately.

Just add everything to the bucket, trim the electrodes with tin snips, and set up heating elements. Only complaint is that the agitator pump was being fussy the second time I was using the plating kit. I also should have gotten the nickel kit for the sake of volume, as the 1.5 gallon setup just gives you a lot more than a lesser amount (my friend had a competitor's nickel solution on hand, but it was much lower volume). The plating manual included with the kit was also very informative. I got this primarily to plate some zincated aluminum rifle parts, and it turned out pretty dang well. Probably have some lingering polish grease, as there were a couple spots that had blisters on the big pieces. The small pieces were flawless.

Great base for plating on pot metal

Use flash copper to provide a stable base surface for restoring old pot metal automobile parts.

This was a easy to use kit and the finish was fantastic!!

This kit worked great! I emailed Caswell and they promptly responded to it and made a suggestion on the kit I would need to use to get my project done. Excellent communications along with a great easy to use kit and easy to follow book. Only problem is now is that I will most likely be purchasing other kits and equipment!
Important Information
Additional Equipment May Be Required
For Our Tank Plating Kits:
Copper Pipe for tank bar
Copper Wire to hang items
Small amount of electrical wire to make connections
DC Power Supply - Included In Some Kits. Check kit contents on web site
Optional Rinse Tanks (or rinse over the plating tanks with a water bottle)
Other minor household items may be required, such as gloves, water etc.
For Our Anodizing Kits:
DC Power Supply (Standard Kit Only)
1 Gal Battery Acid
Dyes (if desired)
Optional Rinse Tanks (or rinse over the plating tanks with a water bottle)
Other minor household items may be required, such as gloves, water etc.
Learn More Before Buying
You can purchase our Caswell Plating Manual and learn how to use the kits, before purchasing a kit. Simply Order Here. When you are ready to buy, we will discount the price of the kit.
Already Have Our Plating Manual?
If you are ordering a plating kit that contains our Plating Manual, and you already have our Plating Manual, you can remove it from all kits that contain it and save $30 per kit. Just use Coupon Code NOMANUAL in your Shopping Cart at checkout.