Product Description
FastGold
24ct and 18ct Gold Brush Plating Solutions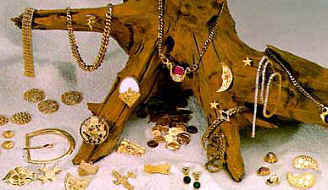 FastGOLD is a new highly concentrated brush plating solution, designed especially for use with all types of brush plating machines, including pen platers.
FastGOLD contains over 1 pennyweight of gold per 4oz of solution, (2 troy oz per gallon) which enables the solution to plate an even layer of gold as quickly, if not more quickly, than any cyanide based product.
FastGOLD plates quickly even in cold weather less than one minute for most articles!
FastGOLD deposits over nickel, sterling silver, silver plate, gold, rhodium, and most other similar metals. Copper alloys and steel should be flash plated with nickel prior to gold plating.
FastGOLD evenness of color is easy to control, thanks to special brighteners which help provide excellent coverage and leveling ability.
FastGOLD is the longest lasting and most durable gold money can buy!

FastGOLD is more reflective than ordinary gold, because it applies to the substrate in flat €˜platelets€™ rather than in the granular structure of cyanide plating solutions.

Recommended Skill Level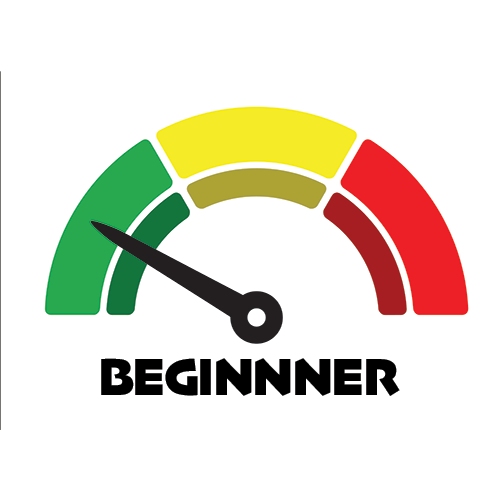 Beginner level products can and should be used by anybody, including those who consider themselves not crafty, handy or hands on. Most beginner level products can be used out of the box and can expect results within minutes. It is always important to read the product instructions and description on the web site before use, for example, nearly all of our plating kits require a polished and clean surface before plating.
Safety Information
WARNING: Cancer or birth defects -
www.P65Warnings.ca.gov
GHS Info

SDS
Kits may contain more SDS than listed here. Contact us for details
Product Videos
Product Reviews
It plated great looks awesome well worth its money

works great to get bright 24k finish

I give this plating solution 4 out of 5 stars due to the price being so high. Yes, I know the price of gold continues to rise but around $100 per ounce I just don't see the point in purchasing more of the plating solution unless you're profiting on it. I give the solution itself 5 stars due to the quality and evenness of color. The plating is a rich gold color, not watery looking (like the regular, cheaper gold solution) like many other plating solution. It takes a LOT of effort to make it wear and normally you'd have to buff it off to remove it. I gold plated a key for my car with this stuff a few years back and used the key day in and day out to open, start, and lock the car. After 6 months of use (I sold the car) the gold plating on the key (aside from where the teeth of the key scrape inside the ignition cylinder) looked like the day I plated it! Very good plating solution but for the $ I'd shop around for a smaller quantity of some other solutions to try and if nothing is as durable as this one then I could see spending ~$400 for 4oz!
Important Information
Additional Equipment May Be Required
For Our Tank Plating Kits:
Copper Pipe for tank bar
Copper Wire to hang items
Small amount of electrical wire to make connections
DC Power Supply - Included In Some Kits. Check kit contents on web site
Optional Rinse Tanks (or rinse over the plating tanks with a water bottle)
Other minor household items may be required, such as gloves, water etc.
For Our Anodizing Kits:
DC Power Supply (Standard Kit Only)
1 Gal Battery Acid
Dyes (if desired)
Optional Rinse Tanks (or rinse over the plating tanks with a water bottle)
Other minor household items may be required, such as gloves, water etc.
Learn More Before Buying
You can purchase our Caswell Plating Manual and learn how to use the kits, before purchasing a kit. Simply Order Here. When you are ready to buy, we will discount the price of the kit.
Already Have Our Plating Manual?
If you are ordering a plating kit that contains our Plating Manual, and you already have our Plating Manual, you can remove it from all kits that contain it and save $30 per kit. Just use Coupon Code NOMANUAL in your Shopping Cart at checkout.